Archive for the 'Handphones' Category
Mobile phone shipments reached 371.8 million in the first quarter of the year compared to 310.5 million units in the first quarter of 2010. However, the top five phone manufacturers have maintain their dominance.
Nokia is still leading the pack, and sold 108.5 million handsets, and has 29.2% market share, down from 34.7% in the same period last year. Samsung is the second-largest phone maker, with a total of 70 million handsets or 18.8% of the market. The South Korean shipped more phones in Q1 2011 when compared to Q1 2010, where they shipped 64.3 million.
LG on the other hand is the only one on the top five which suffer losses; in Q1 2010 they shipped 27.1 million in Q1 2010, however in Q1 2011 it dropped to 24.5 million. They rank third and has 6.6% market share. LG is followed by Apple, which managed to push 18.7 million iPhones in the quarter and capture 5.0% share. Read the rest of this entry »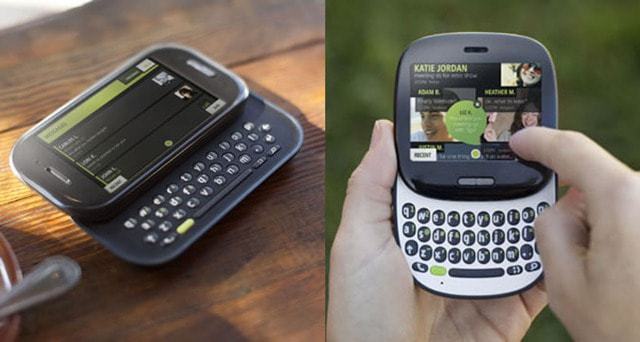 A couple of months ago Microsoft surprised by launching a range of handsets aimed mainly at young people. The phones had been baptized as Kin and target audiences were keen on social networks. The project at first seemed quite interesting and had a nice phone and original design, but it seems that the thing has not worked as expected, as Microsoft has canceled the project.
Apparently sales of the terminals were too low during these two months, so Microsoft has decided to focus exclusively on Windows 7 and forget Phone operating system created for Kin.
This Europe will not see these phones in stores and possibly users who have purchased the phone could be a jewel in the hand, a product that maybe in some years is a collector's item, although you never know these things . Hopefully Microsoft has learned the lesson Read the rest of this entry »
There is nothing clear about the new version of the BlackBerry Storm, but rumors say and have the specifications of what will be the third revision of the Storm, or the touchscreen phone by RIM.
Apparently it will be aesthetically similar or equal to the BlackBerry Storm 2, but will come with internal changes that will make it a very powerful smartphone. Will a 1 GHz processor, 8GB internal memory, 512 MB flash memory, and a renewed Sure Press 5 megapixel camera.
For now considering the possibility that arrive with the OS 6.0, however not excluded that comes with a totally new operating system with support for Widgets. People love the Storm 2, so I can not imagine the great success that will Read the rest of this entry »
GOING Sony Ericsson is the first Walkman mobile phone with touch screen, a cell phone is pretty basic but with another good feature.
It measures 93.5 mm x 52 mm x 15.8 mm and weighs 81 grams, this music phone has a 2.6 inch screen with 320 × 240 resolution, using a 720 MHz processor, has a headphone jack, camera 2 MP with up to 4x zoom, stereo Bluetooth USB Micro slot.
Along with this, Sony Ericsson also incorporates applications GOING Facebook, Orkut and Twitter, as well as FM radio, Java and Walkman player. It will be available in black, blue, green, orange, pink, purple, red, silver, white and yellow since probably Read the rest of this entry »
After you have created one of the greatest technological phenomena of recent times, the IPAD is finally presented. A Tablet to create a new concept and a new category in the world of electronic entertainment devices, as well as complete range of Apple products with a mixture of the best of each one of them.
Physically, the IPAD Apple is thin. Just 1.32 cm thick and with rounded edges to hold it better and with a size of 24.28 x 17.87 cm. With its unibody aluminum casing, the weight is not the problem, the standard 680 grams and 730 grams for the 3G IPAD.
IPAD specifications have broken exceeded all expectations and new equipment of this Tablet shine alone. It had been much speculation about the processor type of IPAD, but what nobody had thought it would incorporate the company's own model: Apple A4 to 1 GHz processor providing the power needed to run an improved OS iPhone screen LED 9.7 inch 1024 x 768 pixel resolution.
Vodafone and HTC Launch HTC Legend in Spain with the latest version of Android 2.1, which opens the doors of the Google features like Street View, the main novelty.
The integration of "Street View" allows users of the HTC Legend navigation with voice instructions step by step combined with 360 pictures of real pictures from the streets.
This terminal will also incorporate multi-touch technology with a large number of applications associated with this system.
Legend HTC will be available from 49 euros.
The market for smartphones has evolved very significantly over the past year, although the user's habits have not kept pace with the exception of applications framed within a professional environment. In this context, the Legend is a link strategically designed to attract both the advanced user and buyer less specialized. Read the rest of this entry »
Apple will sell the IPAD free, unlocked to use any card operator and we wish for 3G connectivity.
Applications and Operating System IPAD
We reached the point most interesting of all (that's difficult), and let's see what we find for the IPAD applications and operating system you use.
iPhone OS: although it is called iPhone OS, the operating system is a mixture of IPAD and it being Mac OS X. It really is an iPhone version of OS adapted to big screen but with the peculiarity that can launch applications directly to iPhone and run some of the components of Mac OS X and iWork.