Archive for the 'Printers' Category
The label itself is half of a powerful sales and marketing, the consumer front, and that's something we can not ignore, rather it is something that we should focus our efforts and take advantage. Several factors have contributed to the increasing use of labels as a marketing tool during their evolution have gone from being just a media to be a central factor in the increasingly aggressive competition for clients, which, combined with other elements of marketing strategy becomes critical to the success of a product.
Consumers make the choice and that choice mostly is taken in a few seconds, hence the importance of having an effective label that operates as a commercial for a few seconds, it will attract, communicate and motivate, creating greater visual impact, reliability, that protrudes from the others and seduces in a nutshell what to purchase.
Print quality
The label industry globally invested millions of dollars annually in the development of technological advances in the search for new materials and finishes, improvements in equipment efficiency, develop new printing technologies, and applying these advances should be translated automatically into tags that may capture consumer attention, but this is not that simple, there are several factors to be considered for our influence in our favor label to the consumer.
For years it is recognized that the design of a label is very important in industrial goods and the consumer. Today he pays more attention, according to a Harvard professor in 1991, the importance of design loomed as follows: "Fifteen years ago companies competed on price, as they do today and tomorrow will do so in design". A successful design firm can give a huge return on investment.
There are several characteristics of marketing stimuli that affect the way consumers perceive the products, to name one, the color of the product is usually a decisive factor for the acceptance or rejection, and surveys show that there is a close link between preferences for color and brand choice.
The label has the advantage over other printing systems to capture the image for our product almost without limitation, that combined with a suitable material for presentation as much for its functionality make the tag in a unique design to differentiate at the point of sale.
Today there is no reason why a label does not have excellent print quality, must be printed in a spotless, with very good resolution, both in text and images, and without causing us to be an expert a favorable impression at the time only to see it.
The design is closely linked to the surface where it will be hard, considering that there are endless possibilities of materials, it should consider optimizing the design meetings between the end user, the brand owner and manufacturer of labels, and in some cases up conceptualizing the design of the label image taking as a starting point the material used.
The important thing is that our product has a material that is suitable both to enhance the properties of the design to meet its functional requirements as part of the success of an application is that should last the life of the product without presenting consumer problem in its use or threatening a future purchase.
Thus, if our product is a shampoo that is in direct contact with moisture in container depressible, we use a material with a special resistance to water or moisture and is suitable for adhering to the container without presenting any problems to completion and whether it is a cooling food with a material having some kind of health approval and to stay attached to the package or container by subjecting it to conditions of low temperature and instead demeritaría directly damaging the brand reliability food and therefore its possible purchase or repurchase.
That is why an appropriate choice of material on our label can be a good way to influence the consumer at the time of purchase. Research and development by manufacturers of raw materials is very high always seeking new options that provide alternatives to the market opening up a wide range of possibilities.
Innovation
Work together combining technology with innovation, yields very good results and is operated successfully in several countries, that is when we see labels on the shelf that become more than a decorative label active tags, which invites consumers and become a weapon of immediate sale and promotion in view of anyone who sees it, labels with an invitation to its opening, peelable with unique promotional codes, labels with the aroma of the product, and so on. In general they are labels that have a mission and is to capture consumer attention and help the sale on the shelf, irresistible to many.
Expanding possibilities
The current versatile label printing is particularly popular, easy to print fixed or completely variable information on a label, opens endless possibilities to influence the consumer, in previous years there was no way to have the ability to print small runs without pay a fortune to do it or have to wait long to get today's technology offers the possibility of having labels with high definition and excellent quality with great flexibility and responsiveness ideal for promotions, behavior rehearsal, changes image, new presentations, launches and relaunches. Change, take risks and create opportunities is now open to succeed.
The laser printers are now the leading choice of many offices worldwide for print speed, quality and durability of its components.
According to recent research sales of laser printers, monochrome and color is increasing year by year. Although more expensive, more and more offices are adopting color laser printers because they manage to make office work more efficiently and with better performance.
No matter if we have a graphic design firm or a law firm, a color laser printer will help us do a presentation of our highly professional products and services.
In the case we have a business that requires frequent color printing, there is no doubt that we will seriously consider buying a color laser printer.
If you have the budget and need, then this article will have at our disposal a number of important tips that will help us understand the fundamental aspects to consider when buying a laser printer for our SME or business.
Resolution
Normally the resolution laser printers is measured in terms of DPI (Dots Per Inch). higher than the number of IPRs, the sharper the image. We must select a resolution of 300 in the case that we will use the color laser printer to print text. If our printing needs go beyond simple text, then we must consider purchasing a printer that has at least 600 resolution.
Printing speed
When we listen to experts talk about print speed of a laser printer, we must consider that they are talking about two very important concepts. These are the so-called speed PPM (Pages Per Minute) and the time that the printer uses to print the first page.
If, for example, we need to print 200 pages, an 8 ppm laser printer would take about 30 minutes to print the number of leaves. The same number of pages can be printed in just five minutes in the case of using a laser printer of 35 PPM.
However, we consider that the PPM speed is closely related to high-volume printing, and if we do not need that capability, it is important to think about buying a lower-speed printer PPM, with consequent savings associated.
LAN Connectivity
Important resource, especially for offices and companies that wish to share the printer to between several jobs.
Memory
At this point, we must pay attention to the capacity of the RAM, since this depends on the final performance of the printer. In addition we will know if this can be expanded.
Printing Paper Size
What size of paper usually used for printing? This question is one of the most important things to us, and probably the answer will depend on the nature of our work. While most color laser printers use A4 size paper, some firms may need printers to print a larger size, such as Legal or Legal.
Duty cycle
Laser printers are classified by the ability to print certain number of pages per month. This is called a cycle. Choose the printer that meeting its monthly printing needs.
Toner
Color laser printers generally more expensive it will offer lower printing costs. This is closely related to the final cost of inputs, then we must assess whether the replacement value of the toner cartridges is not prohibitive for budget of our company.
Today, printers are popular peripherals for both the office and home use, they allow to pass all kinds of paper documents, and even perform functions such as scanning, photocopying and even fax. A wide variety of models and brands on the market and, when purchasing a printer, it is important to look at different aspects and should not be guided only by the price of it.
What you need to know to buy a printer
The first thing to be clear about when buying a printer is what use will give. It is usually given the same use a home printer than an office and therefore it is essential to know what to print (black and white documents or color, high-quality documents or medium quality photographs, etc..) and how much from the beginning to guide the choice.
Inkjet printers operate by emitting ink droplets of ink on paper. They are usually much more expensive than laser, but its print quality is inferior and often conditioned by the quality of paper used. They are the most popular printers for home use and recommended when less than 3,000 printed pages per month (about 100 pages a day). Read the rest of this entry »
Buying a printer is cause permanent consultation in our inbox's, so in this article I summarize the answers to common questions.
Today I will not speak of any particular product, but a delicate item for others: that of the printers. There is an enormity the amount of material to be transferred to a paper (motifs abound), and the choice of printer is not a minor issue is that we will use much or little (both situations have a direct influence on the performance thereof).
So I decided to gather in this article a series of personal advice, so that, if they are thinking about going out to buy a printer, do so with the information needed to make the best decision.
Laser or inkjet?
Personally, I think the technology inkjet already have too many years on the market, and it's time to find his replacement. The system is very complex and delicate, both as a demanding activity for sporadic. We're talking about a system of transportation and pumping of ink which must act within tubes (capillaries), much thinner than a hair. Thus, if used a lot of liquid saturation will lead to too Frequence service, and the same will happen to us if we use little because of the drying of ink resulting lack of fluidity, which in turn leads to clogging.
While the print speed has improved considerably in recent years, the mechanical system of lateral movement of the print head will always be at a disadvantage with respect to the laser, which prints the entire width of the blade with a single impact.
And beyond what the ads say, the cost of inputs is expensive in proportion to the number of sheets that can be printed. Beyond the individual cartridges and ink-saving systems, the month-end balance is always negative compared to a laser, which often causes users to end up in alternative or recycled cartridges, back to the point of weakness the mechanism, are a continuing danger to him proper functioning of equipment.
As the teams multifunction based on this system, they provide more than the convenience of not having to go to a local photocopying, because the final cost of each duplicate is also very high.
The point still made ??strong is the time to work with colors. This is where the lasers are "losing" in terms of cost, doubling in all respects to their peers inkjet.
In short: if the color is not an imperative, the choice should go through a laser device (which now get for about U $ S 100 in its most basic models). Otherwise, we can choose a laser to print whatever is in black (the cotideaneidad) and another inkjet process when we work with color.
The scanner
I will not delve too much about the technical features of a multifunction printer scanner, as most now works at a resolution sufficient for home and office tasks. Just keep in mind that the vast majority includes them in A4 size, and in areas such as accounting or law studies the predominant role is Legal (or Office), which at the time of scanning simply does not fit in that tray. Very simple advice, but not least: make sure that the surface scanning range for the role they want to digitize.
Connectivity
In the field of printers USB port was old. Not because it is not practical or fast (the opposite) but because it is difficult at present a printer is placed in an area where there is only one computer. Today it is common in the home we have 2 PCs or 1 PC and 1 Notebook / Netbook. This forces us to that, if the printer is USB, we should connect it to one of the two computers (preferably PC) and share it over the network. The problem is that you must always be aware that computer (which will act as print server) is on, and pray do not see a configuration problem that we leave no connectivity.
I therefore recommend that, when choosing, choose directly from a printer with network connectivity (wired, to bind to the router via one of their mouths, or better Wi-Fi). They have their own dedicated print server, and join the network like a computer again, making two, or twenty, or more computers can print through them without problems.
Inbox and speed
Attached to the above, the input tray is also an issue to consider. If we are to install a printer in an area where there will be an average of 10 computers, with each send to print 5 pages in the morning (which is almost nothing), involve the emptying of the tray. This will lead to someone having to be rising all the time to replace leaves, causing another matter of discussion (as if we had enough). For these cases, teams are offering trays loaded from 200 to 500 sheets.
In closing, the print speed. Several computers simultaneously sending your job involve extra work, if not properly absorbed by the printer will generate a mass of people throwing around insults because its printed paper never leaves. For these cases, an average of 30 ppm (pages per minute), will be well to meet that demand. If we get much, much better.
So far my advice. I leave open the comments to contribute reflections on these points, or new tips. If the topic interests you, I commit to a second part with more specific inputs.
No matter what social status achieved or what their occupation to participate, you always want to improve the place where you spend mo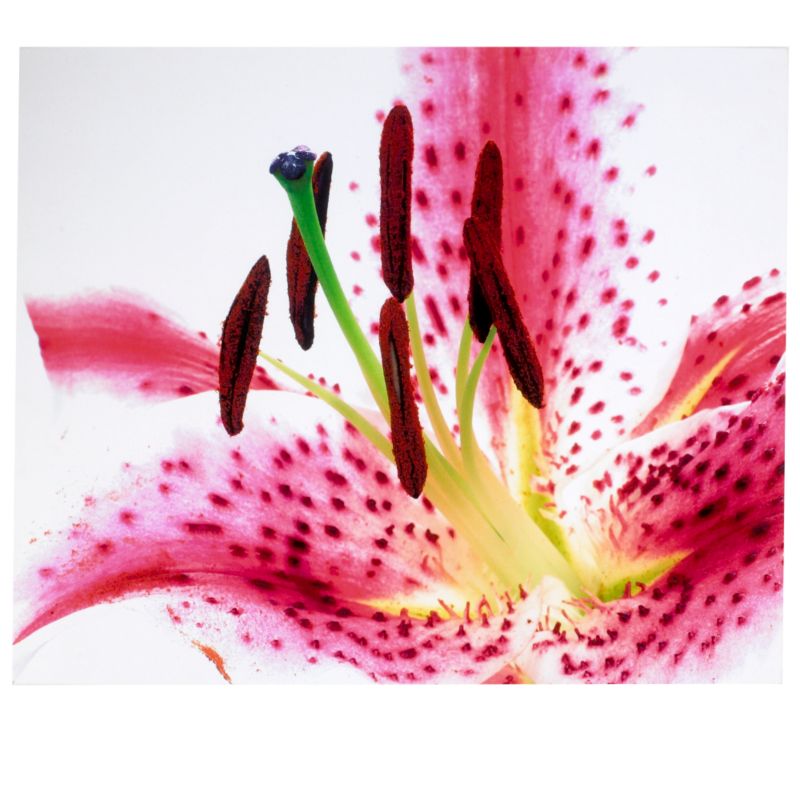 of their time. It may be in your home or office or any other whereabouts. We tend to buy nice furniture, carpets, curtains and other household things to make our cozy comfortable and naturally beautiful. It's why we influence the things around us directly. Can to some extent, put in a good mood and ruin your good mood. In any case it is better that we focus on what gladdens the eye, like life itself is filled with many difficult decisions.
Consider a large wall canvas art print.
It is a general perception that home decor is in whole or in part of who you are. If you have a large room and want to keep spacious place crammed with furniture and other household appliances could be considered a great wall art canvas print to decorate your room and make it look divine. In case you are in any doubt about the image and do not know exactly what you want, new technological innovations will solve all problems. Have done to have a virtual canvas masterpiece. This means you can select multiple images and then convert them into computer simulation of a three dimensional image of your room and pick the one you like most. Have made their choice to determine size, frame and other options future canvas print. Finally, the image will be printed with your options settled on canvas of your room. Read the rest of this entry »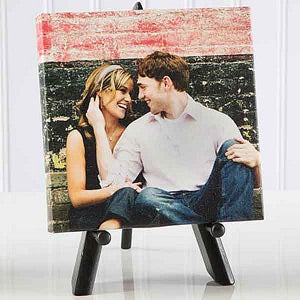 Do you want to take pictures on strike and long-term? Here is the solution.
Canvas photo printing is a process to convert your photos into works of art valuable to print directly onto the canvas of high quality cotton. The pictures are printed on high grade artist canvas with UV pigment ink, which provides very bright prints of long duration. All canvas images are coated with a protective museum quality to protect them from scratch, moisture and spills. They also contain a UV filter for increased UV protection to avoid the impression of fading.
Canvas prints are widely used in advertising, the exhibition shows, interior design and galleries. Super chrome is a leader in providing printing services specialized large format printing and canvas printing, digital photo printing, banner printing, poster printing, digital signage and exhibition.
Custom canvas print to back excellent custom canvas for any occasion, but especially for the anniversary celebrations. Celebrating a wedding anniversary is a particularly personal and heart felt delivery of gifts to celebrate together the time or look back at that time. The canvas photo print can add one or more pictures to a high quality canvas can be your husband or wife, or can be given to the happy couple by friends or relatives.
The printing process is custom canvas not only allows the addition of a single photograph, but can be used as a method of high quality print of a photo montage. A collage is created by using an appropriate selection of pictures and good in a single screen. Photo montage may be used to refresh some of your pictures of favorite wedding day or tell a compelling story spanning the years together.
And to make great looking, high quality personalized anniversary gifts, custom canvas printing is also great souvenirs to mark the occasion for you. It is not necessary to give the impression of linen because it will be equally good adorning your wall, perfect for life, living, or even the office has a good selection of sizes using high grade materials.
Photos of Pearl is a renowned supplier of all personalized photo gifts including photo printing canvas. Perfect for any occasion and give to any recipient, personalized photo gifts can be customized to include your own photos or images – ideal as personalized anniversary gift for your first or your twenty-first anniversary.
The Lexmark T652dn classified as an ultra fast monochrome printer, it is an option for large companies, this model generates hundreds of views and an impressive speed, according to its creators workgroup is really busy. Has a support of different formats and you can change the print quality without losing a good impression.
Intelligent Function : provides a variety of functions to reduce printing time and thus be delivered faster document. Likewise allows fast printing of documents in web format.
Print Optimization : This is one of its main features, which can be coupled to different types of orders and indicate the time it may take to complete the process.
Intelligent Job Waiting : This system provides that when a problem arise with any print, stuck and can not continue printing, and then leave the last page that could not print at the time.